Rent a private jet
We offer you comfort and flexibility that you can only experience on a private jet.
Enjoy the privilege of maximum flexibility and independence from rigid flight schedules, grueling connecting flights and crowded airport terminals.
Private jets – flexible and time saving
Many airports near your dream destination are either not reached at all or only with considerable time expenditure by scheduled flights. Your private jet will get you there without time-consuming check-in procedures and long queues. Dedicated VIP terminals at many airports make boarding a pleasure: You arrive at the airport 15 minutes before departure, your crew awaits you and escorts you through the checks, which take only a few minutes. And if you are ever delayed, your jet will of course be waiting for you.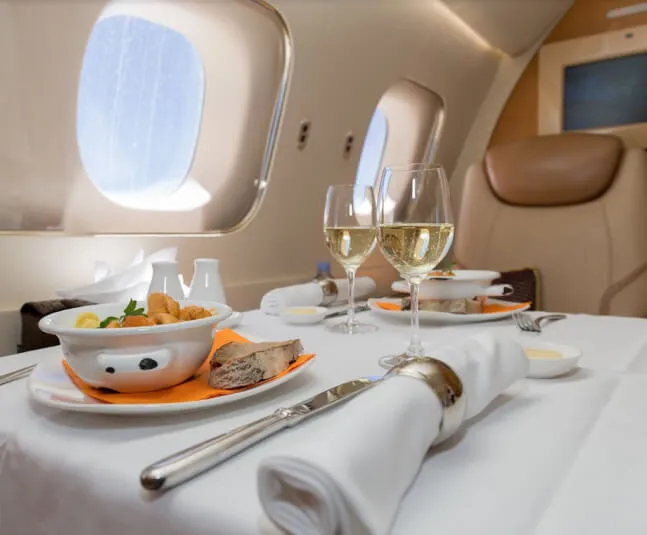 The most pleasant way to get around
The cabin of a private jet with mainly individual seats will quickly make you forget the uncomfortable spaciousness of the numbered rows of seats on scheduled flights. The luxurious ambience, wood paneling, leather-covered seating and heavy carpets will convince you, as will the flight behavior and performance. No matter when and where you want to travel – we will find the right private jet at the best price-performance ratio.
The most beautiful impressions from private jets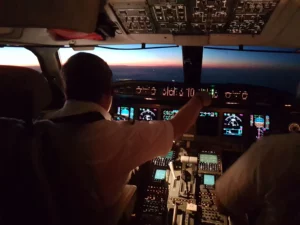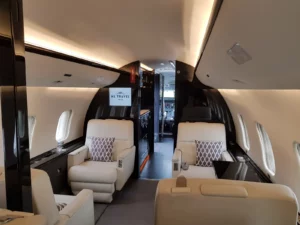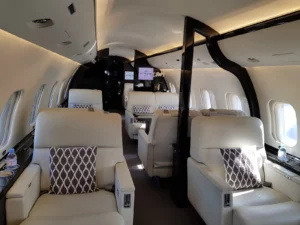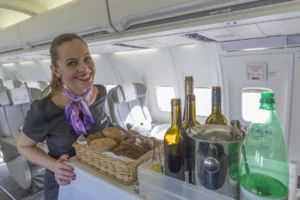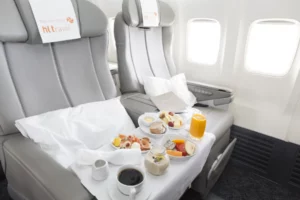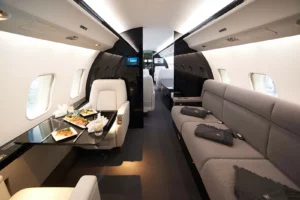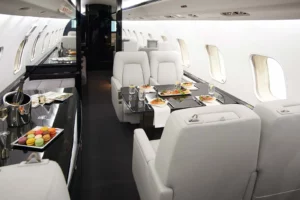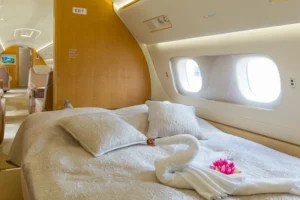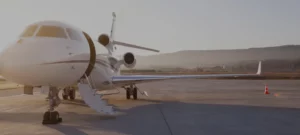 FAQs